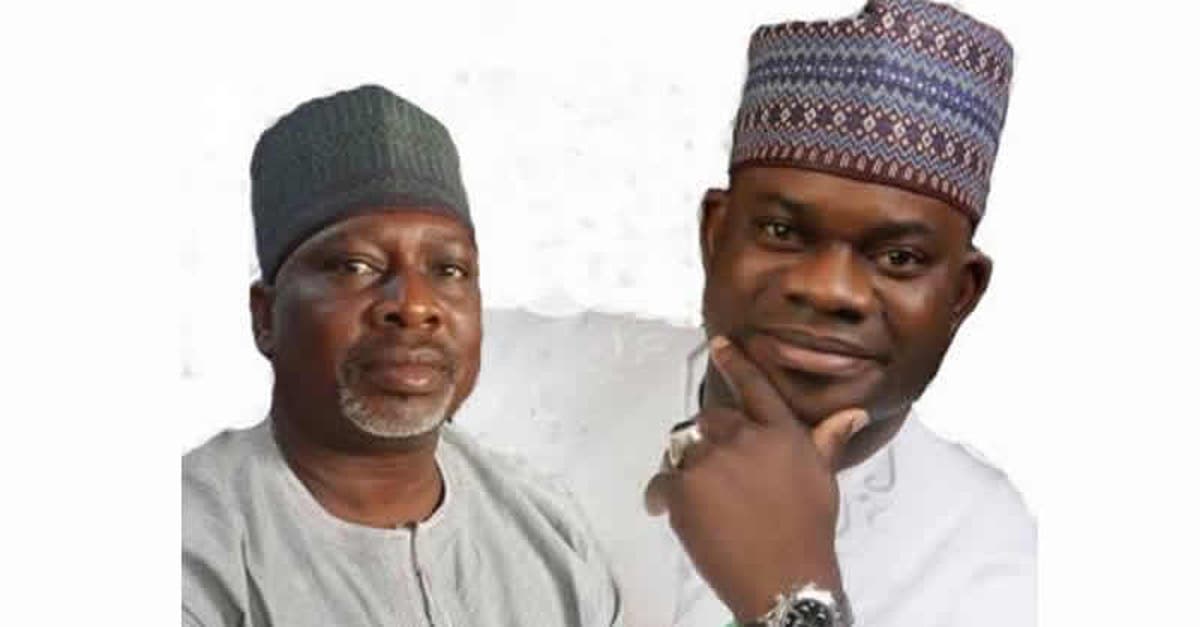 Kogi State Deputy Governor, Mr Simon Achuba, said on Friday said that his relationship with his boss, Governor Yahaya Bello, had not been "smooth."
As a result, he said he had been sustained by God alone in the past two years.
Achuba visited the Presidential Villa on Friday in Abuja where he held a closed-door meeting with the Chief of Staff to the President, Mr Abba Kyari.
"For now, it is not very smooth; it is not what it is supposed to be and it is not supposed to be like that," he told State House correspondents.
The deputy governor said he had operated without statutory allocations in the last two years.
Bello stopped approving Achuba's statutory allocations after relations between the two broke down.
His allocations withheld by Bello now stand at N819.7m.
However, the official explanation for stopping the payment is that there is no money to pay him.
Speaking on how he had survived in the last two years, the deputy governor revealed, "Well, you know in life what sustains a man is God. So, if your hope is in God, you will be very much alive.
"If you have money and don't have God, you will be living like a dead person. But, if you have God you can live. He is the one who provides for man. So, if one source closes, God opens another source for you to live. Supposing I am not a deputy governor, won't I live?"
He admitted that the relationship between him and Yahaya was not smooth.
However, he didn't rule out the possibility of the differences between Bello and him being sorted out, saying, "When the time comes. There are issues to be put on the table for discussion and these are the reasons why I am here; when those issues are settled, you will see us flying again, politics is like that."
Achuba also said he had no intention of contesting against the governor in the forthcoming governorship election, adding that he could still work with Bello if their differences were resolved.
"No, I am not contesting. I won't contest against him for whatever reason," he added.
On the reason he met with Kyari, he replied that it was a private matter.
"Well it is a private discussion in relation to my office. From my discussions with him, there is hope that all the issues will be resolved," he added.