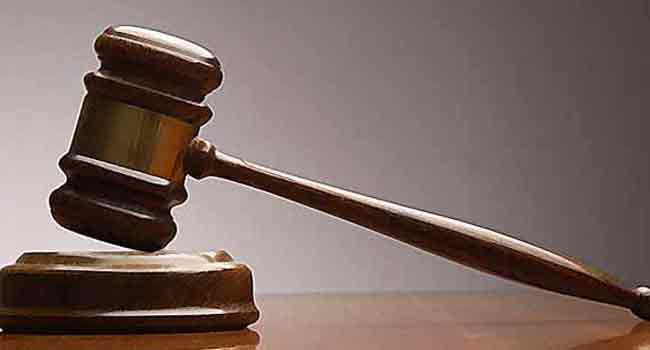 The Court of Appeal sitting in Lagos has declared that the imposition of fines by the Lagos State Traffic Management Authority (LASTMA) as illegal.
In Sept, 2011, Justice Okon Abang of the Federal High Court in his judgment held that LASTMA breached the right of one Mr Jonathan Odutola.
Mr. Odutola had filed the suit against LASTMA over the alleged unlawful detention of his Pick up Van, and the court awarded N500,000 in his favour as damages against LASTMA and ordered the agency to issue him a public apology.
Justice Abang had also declared that the unlawful assault, illegal arrest, seizure and continuous detention of Odutola's Pick-up van by LASTMA since March 18, 2011 was a breach of the applicant's fundamental right to human dignity as guaranteed by Section 34 of the 1999 Constitution.
Dissatisfied with this judgment, LASTMA filed an appeal.
While delivering the lead judgment, Justice Jamilu Yammama Tukur held that "by the provisions of section 1 (1) and (3) of the 1999 Constitution of the Federal Republic of Nigeria, the constitution is supreme and its provisions are binding on all authorities and persons in Nigeria.
"Therefore, if any law is inconsistent with any provisions of the constitution, the constitution shall prevail and other law shall to the extent of that inconsistency be void."
The court also held that by imposing a fine, LASTMA acted in a judicial capacity which they are not imbued with under the constitution.
"The appellant constituted itself into a court with judicial or quasi-judicial powers, when ìn fact the law that created it did not donate such jurisdiction to it. By doing so, the appellant became a judge in its own cause, the complainant as well the judge, contrary to the maxim 'nemo judex in causa sua'.
"In view of the fact that the main crux of the respondent's grievance bothers on the imposition of fine/penalty on it, I hold that there is no merit in this appeal whatsoever. I find the appeal lacking in merit and same is hereby dismissed," the court held.
Justice Tukur's verdict was adopted by the other justices on the panel, Justice Biobele Abraham-Georgewill and Justice Abimbola Obaseki-Adejumo.