At least four officers have been killed in a knife attack inside the central Paris police headquarters, an official said.
The attacker, 45, who was thought to be an administrative worker for the force, was shot dead at the scene after launching a rampage at around 1pm today.
A union official said several officers were injured during the attack on the capital's main police prefecture, across the street from the Notre Dame.
French media say the member of staff used a ceramic knife, which could have been smuggled into a non-public part of the site without setting off metal detectors.
The motive of the attack is not yet known, but union official Loic Travers said the employee responsible has never caused any problems before.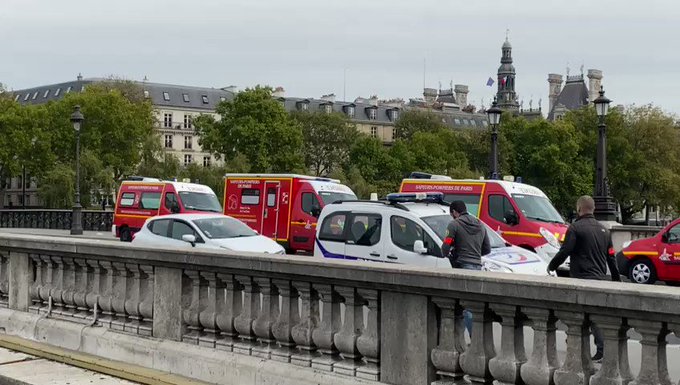 He says the violence broke out in an office before spreading across a different part of the large compound. An investigating source said: 'He was involved in an argument with someone and then erupted in anger, targeting other police colleagues before being neutralised.
'The attacker is believed to have been an administrative officer working in a secure part of the building – making it very easy for him to walk around freely.
'He would have had security clearance. One victim is dead, along with the attacker. Others are in intensive care.'